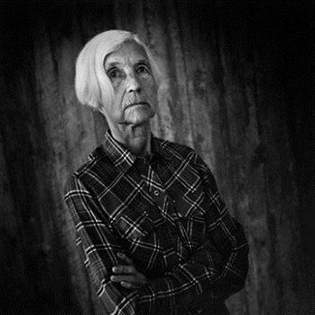 To commemorate the cententary of painter Louisa Matthíasdóttir The Women's History Archives put up a small exhibition at the National library in February 2017. Louisa Matthíasdóttir was born in Reykjavík February 20, 1917 and died in New York February 26  2000. Seventeen years old, she moved to Denmark. At first, she studied art there and later with Marcel Gromaire in Paris. Louisa moved back to Iceland because of World War II in 1939 and she was part of the cultural scene in Iceland until she moved to New York in 1942. She was a leading figure in the Icelandic avant-garde community at Unuhús, along with Nína Tryggvadóttir, Þórbergur Þórðarson, Halldór Laxness and Steinn Steinarr. After the death of Louisa a script was found of the children's book "Halla" that she and Steinn had worked on together in 1940. The book was published in 2000.

In New York Louisa studied with Hans Hofmann and more painters like Robert De Niro Sr. and Jane Freilicher older. In 1944 she married the American painter Leland Bell. They had one daughter, Temma Bell, in 1945. The first solo exhibition was at Jane Street Gallery in New York in 1948. Louisa traveled much between the US, France and Iceland and had exhibitions around the world.

Louisa received the Icelandic Order of the Falcon in 1988, and in 1996, Louisa was awarded the American-Scandinavian Foundation's Cultural Award, and two years later she became a member of the American Academy of Arts and Letters. Her work is represented in many public collections, including the Hirshhorn Museum and Sculpture Garden in Washington, D.C. and the Reykjavík Art Museum.
Louisa´s daughter, Temma Bell, maintains a website on the work and life of their mother http://louisamatthiasdottir.com/.
The exhibition closed on 31 May 2017.