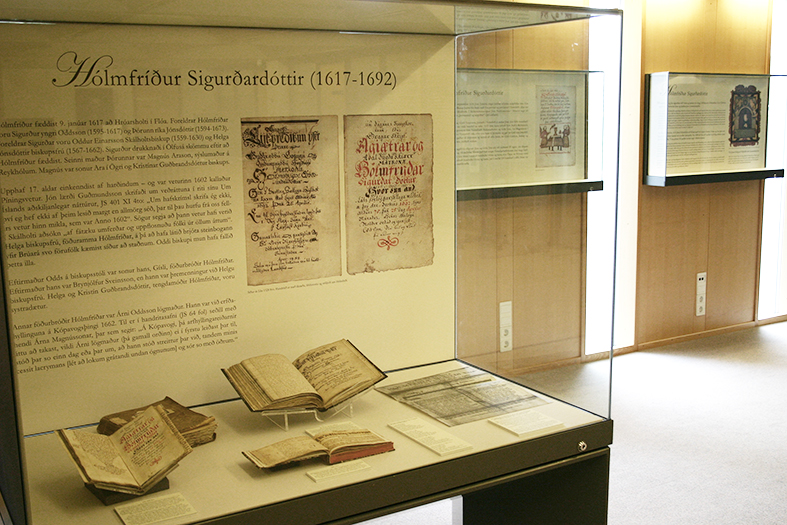 An exhition has been opened in the library where in the spotlight is one woman, Hólmfríður Sigurðardóttir. The wife of the priest and dean of Vatnsfjörður in Ísafjarðardjúp. We see her family and descendants and how one can read the history of power and wealth, both cultural and tangible, through her life's story.
The Manuscript Collection in the National and University Library of Iceland holds thousands of volumes. The oldest pages stem from around the year 1100 and from there more and more each century to the present time. This exhibition's focus is on the 17th century, our collection houses almost 500 volumes from that time. In those pages lies a treasure for scholars to study the history of this fascinating age.
The exhibition closes 26 March 2018.
Brochure (PDF 0,2 Mb)