The Icelandic Comics Society donates Icelandic comics to the National and University Library
15.01.2021
---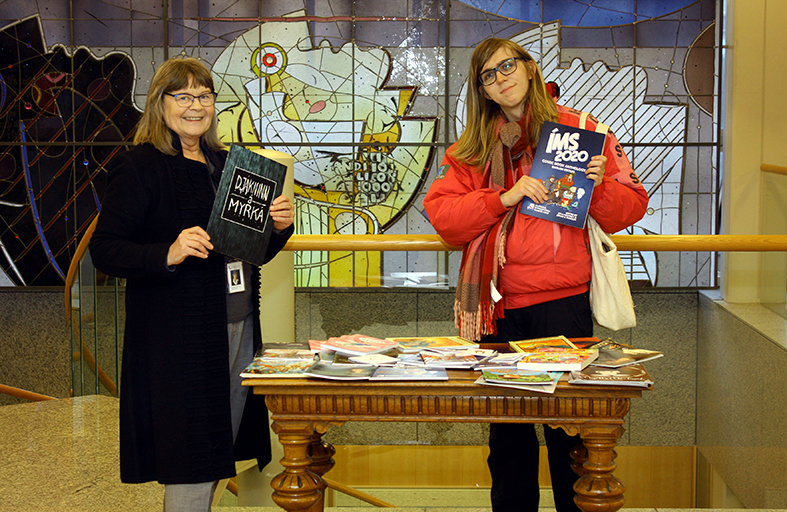 The Icelandic Comics Society recently donated Icelandic comics to the National and University Library of Iceland. Atla Hrafney handed the comics to Ingibjörg Steinunn Sverrisdóttur the National Librarian.
The Icelandic Comics Society is a new society that aims to promote the culture and industry of Icelandic comics in Iceland, including events, courses and publishing. The National Library collects and preserves all types of material published in Iceland or intended for distribution on the Icelandic market and is responsible for the legal deposit of comics. The museum intends, in collaboration with the Icelandic Comics Society, to strengthen ties with the authors and artists who publish Icelandic comics, but this material is very often printed abroad or in small editions. Therefore, there is a risk that such material will not find its way into the library, much less if the publication is only in electronic form, but the legal deposit to the library covers all printed material as well as published in electronic form.
The National Library encourages comic book authors and publishers of comics to bring their publications to the museum.
Back