Guided tour of the exhibition Paradise Reclaimed 60/40
08.03.2021
---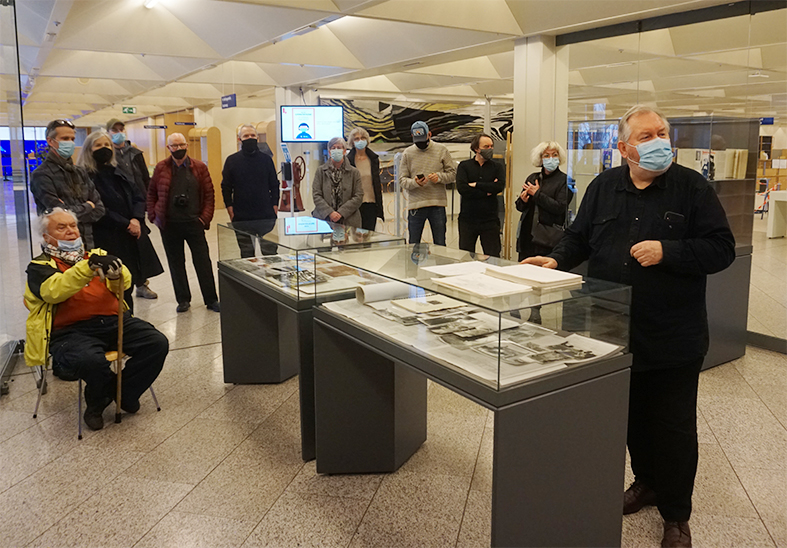 Björn G. Björnsson gave a guided tour of the exhibition Paradise Reclaimed 60/40 on March 2 for stage designers and those involved in the exhibition.
The exhibition Paradise Reclaimed 60/40 has been running since 25 September 2020. It is on the occasion of the 60th anniversary of the publication of Halldór Laxness' book and that 40 years have passed since the premiere of a television film made after the book. The exhibition includes documents that set designer Björn G. Björnsson kept during the creation and shooting of the television film and handed over to the Theatre Museum of Iceland, which is now part of the National and University Library of Iceland.
The exhibition also includes Halldór Laxness's manuscript of the book and video excerpts from the television film. The exhibition is in collaboration with Gljúfrasteinn – Laxness Museum and Umbi Film.
The exhibition closes on March 9.
Back