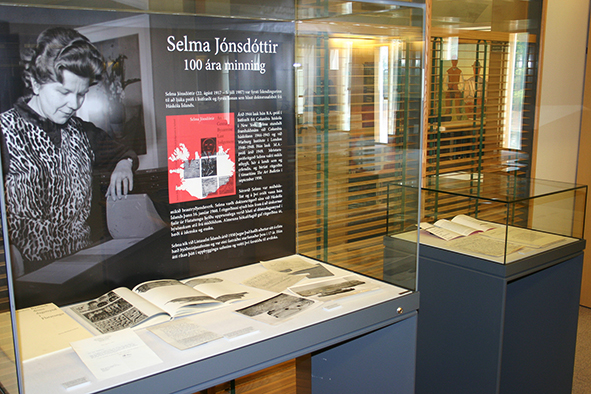 To commemorate the centenary of Selma Jónsdóttir (22 August 1917 – 5 July 1987) the Women´s History Archives  have set up a small exhibition in the library that was opened on Selma´s birthday, 22 August.
Selma Jónsdóttir was the first Icelander to hold a degree in Art History and the first woman to receive a doctorate degree from the University of Iceland.
Selma's specialty was medieval arts and she was a real pioneer in that area. She defended her doctoral dissertation on medieval art in Iceland and its connection to Byzantine art in January 1960. AB press in Reykjavík published her thesis both in English and in Icelandic.
This Selma commemoration is in collaboration with the Women's History Archives in Iceland, the National and University Library of Iceland, the National Gallery of Iceland, the Association for Art Historians in Iceland, the Borgarnes Museum and the National Museum of Iceland.
Information on all events can be found on the Women's History Archives' website: www.kvennasogusafn.is.
The exhibition closes 26 February 2018.