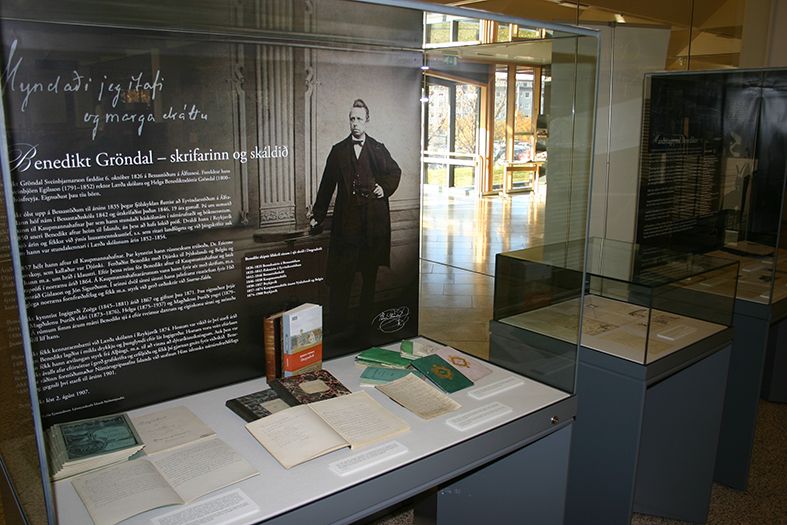 Benedikt Gröndal Sveinbjarnarson was born on the 6th of October 1826 at Bessastaðir in Álftanes. He died on August 2nd 1907.
Well over a hundred manuscripts in the manuscript collection are connected to Benedikt Gröndal, containing various material. Only a small part of these manuscripts are on the exhibition that has been opened in the library.
In the collection, there are manuscripts containing Benedikt's literature, including two versions of his autobiography Dægradvöl (e. Pastime), two fractions of Örvar-Odds drápa (e. The poem of Örvar-Oddur), Þórðar saga Geirmundarsonar (e. The saga of Þórður Geirmundarson) and Rímur af Göngu-Hrólfi (e. The ballad of Göngu-Hrólfur). Also to be found are his translations, for example of Homer's The Iliad.
Over thirty manuscripts contain scholarly writings and essays. Those are mainly manuscripts concerning nordic studies and natural science, many of them filled with illustrations.
The exhibition closes 12 March 2018.