Exhibition and torch processsion in honor of poet Benedikt Gröndal
09.10.2017
---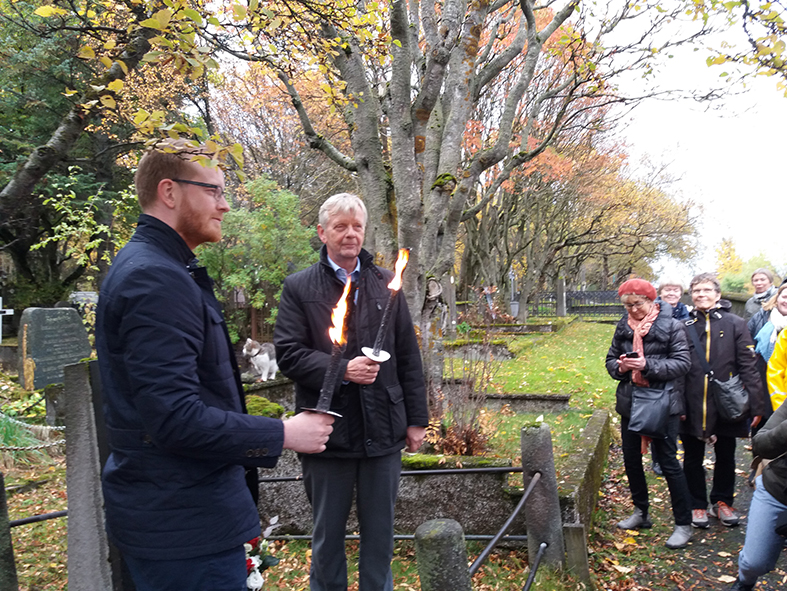 On Friday, 6 October, on the birthday of poet Benedikt Gröndal, an exhibition was opened about him in the library in collaboration with the Reykjavík UNESCO City of Literature. The program began at Gröndal's house in Fishersund, in the centre of Reykjavík, where Þórarinn Eldjárn told about a torch processsion that took place at Gröndal's house on his eightieth birthday in 1906, organized by his pupils from Lærði skólinn College in Reykjavík.  Also, Sigurður Skúlason read a poem by Gröndal.
After that a torch processsion went from Gröndal´s house to Benedikt´s memorial in the Hólavellir cemetery at Suðurgata. There, Þórarinn Eldjárn read a memorial poem about the poet by Þorsteinn Erlingsson and Skúli Jónsson and his son Jón Pétur Skúlason put flowers to their forefather's memorial.
Then, the procession went to the National Library, where an exhibition was opened about Benedikt's life and work with a selection of his manuscripts. The authors of the exhibition, Guðrún Laufey Guðmundsdóttir and Halldóra Kristinsdóttir gave short speeches about Gröndal and his manuscripts. Finally, Teitur Magnússon sang his song "Nenni" to Gröndal's poetry.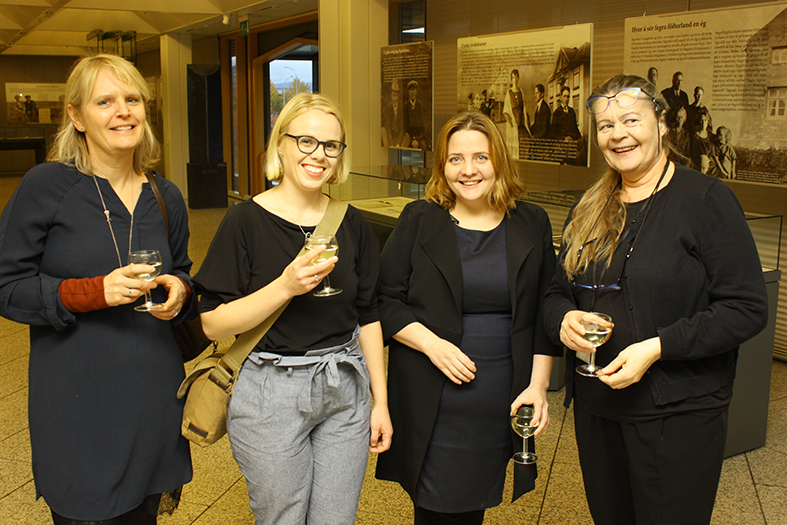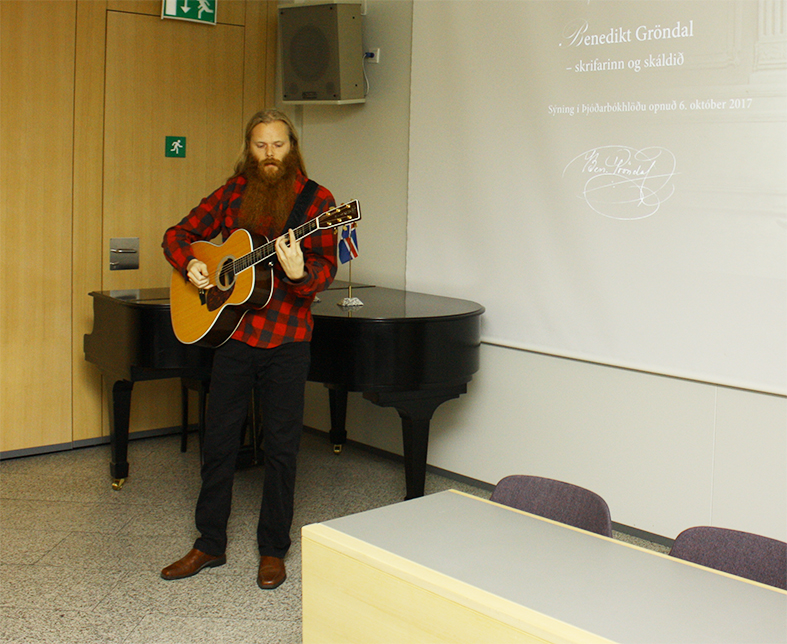 Back