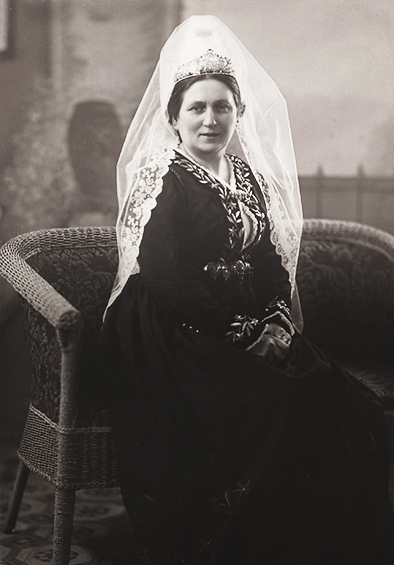 An exhibition in memory of writer and parliamentarian Guðrún Lárusdóttir was opened in the Library 9 May 2018.
Guðrún Lárusdóttir was born at Valþjófsstaður in the East of Iceland on January 8th 1880. She was young when she started writing. At the age of 15 she started the periodical Minerva, a handwritten leaflet. At the age of twenty she had translated from the Danish The Prophecies of Jesus by J. G. Matteson and the following year her translation from the English of Uncle Tom's Cabin by Harriet Beecher Stowe was published. She was constantly writing - novels for young readers and adults, short stories for children - she made translations and wrote articles for newspapers and magazines. Some of her books were translated into other languages, such as Faroese and Danish. Guðrún wrote twelve novels, seven of which were first published in book form, the others as newspaper serials. Her collected works were published in 1949, edited by her son Lárus Sigurbjörnsson. Á heimleið (Going Home), probably her best-known book, was dramatised by her son Lárus in 1939, and it was staged by the Reykjavík Theatre Company in 1940.Guðrún was elected member of Parliament in 1930. Guðrún died in a car accident on August 20th 1938 only 58 years of age. A car in which she was a passenger crashed into the river Tungufljót, and she was drowned - together with her two youngest daughters.
Málfríður Finnbogadóttir is the author of the exhibition which is on the Centenary programme of Icelandic independence and sovereignty and will be open until March 4th 2019.