Annual Meeting of the NING Group
23.05.2019
---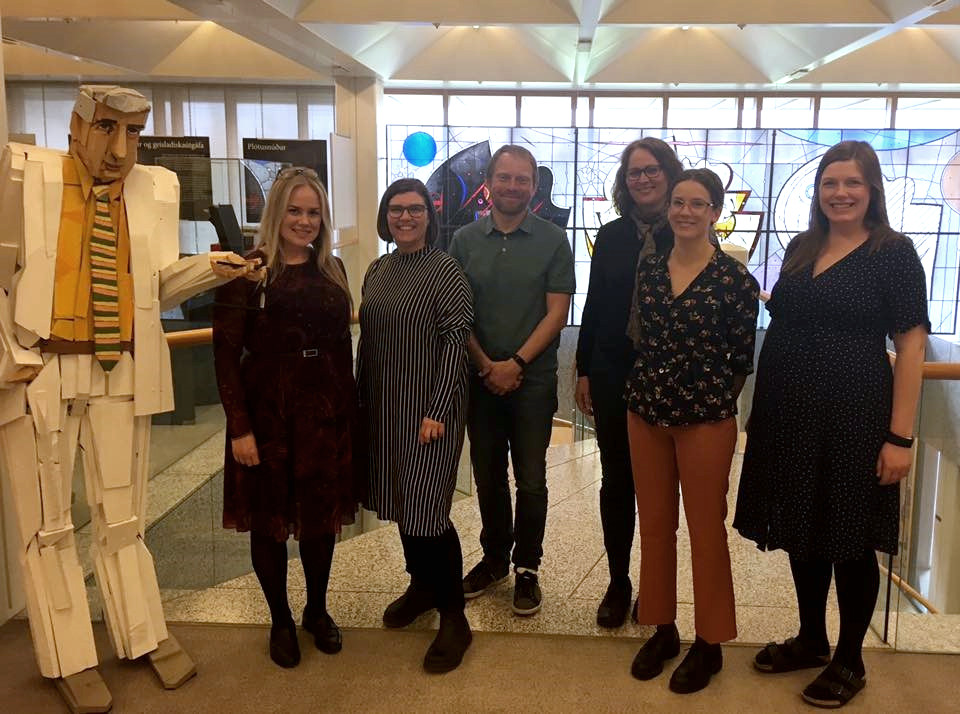 The NING group (Nordic Information Network Gender) held their annual meeting at Þjóðarbókhlaða on May 21, 2019.
The Nordic countries take turns hosting the meeting and this year's preparations were in the hands of Kvennasögusafn Íslands and Jafnréttisstofa.
NIKK – (Nordisk Information för Kunskap om Kön, or Nordic Information on Gender) has summoned representatives from Women's museums and information centres in the Nordic countries annually since 1988, and Kvennasögusafn has participated every year since.
The NING members are: Jafnréttisstofa (IS), Kilden (NO), Kvennasögusafn Íslands (IS), KvinnSam (SE), KVINFO (DK), Jämställdhet - Centret för jämställdhetsinformation (FI), og Nationella sekretariatet för genusforskning (SE)
Back