An exhibition on ideas, planning and design  
On 1 October an exhibition was opened at the library on the work of professor Trausti Valsson, in connection to the publication of his book, Mótun framtíðar (Shaping the future - Ideas – Planning – Design). Valsson is an Icelandic architect, planner, theoretician and a professor of planning at the University of Iceland.
On the exhibition Valsson gives his personal account of what shaped planning and design in the world and in Iceland as he experienced it in his lifetime.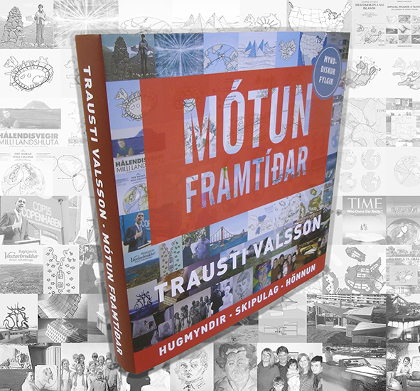 Valsson studied architecture and planning in W-Berlin from 1967 to 1972, during the height of the East West tensions. These were also the hippie years, where the revolutionary students helped change many mechanistic ideas on planning and society.
After finishing in Berlin in 1972 Valsson got hired by the new Reykjavik Development and Planning Office. There he became one of the main authors of the first Green Plan and a plan for the new settlement areas to the North-East of the Reykjavik Peninsula. During these years Valsson also started working on a future plan for Iceland. In 1980 Valsson got admitted to the PhD programme of Environmental Planning at UC Berkeley, California.
In 1988 – a year after Valsson returned to Iceland – he got an associate professor position in planning at the Engineering Faculty of the University of Iceland, and later a tenured professor position.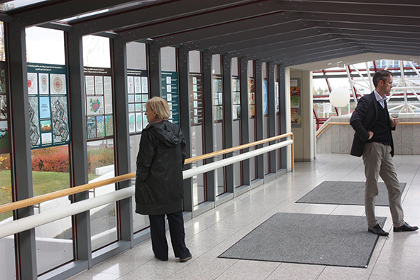 The exhibition is in cooperation between the National and University Library of Iceland and the School of Engineering and Natural Sciences at the University of Iceland. The exhibition lasts until 9 of January 2016.