The Icelandic Literary Society - bicentennial exhibition
12.05.2016
---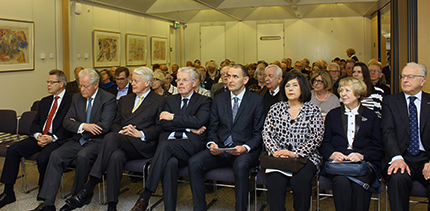 The Icelandic Literary Society celebrates its bicentennial in 2016.
On Thursday May 12th, at 14 PM an exhibition opened at the National and University Library of Iceland. Jón Sigurðsson, president of the Icelandic Literary Society and Ingibjörg Steinunn Sverrisdóttir National Librarian, addressed the guests and the president of Iceland, Ólafur Ragnar Grímsson opened the exhibition.
Sopran singer Þóra Einarsdóttir and harp player Elísabet Waage performed Atli Heimir Sveinsson´s song "Ástkæra, ylhýra málið". The poem is by Jónas Hallgrímsson. They also sang and played Jón Þórarinsson´s song "Íslenskt vögguljóð á hörpu". The poem is by Halldór Kiljan Laxness.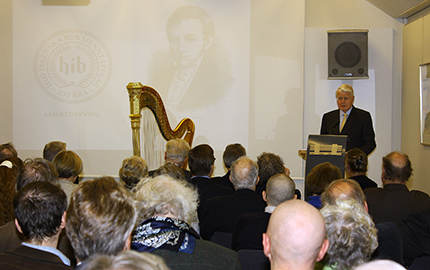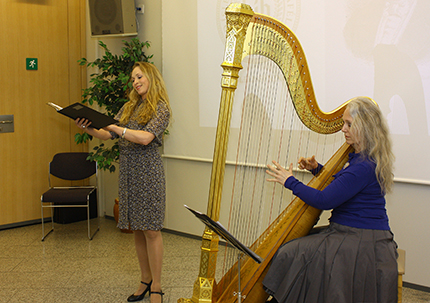 Back