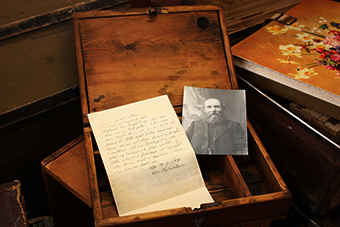 In 2016, the National Library's manuscript collection celebrated it's 170th anniversary. It was established on June 5th 1846. In celebration of this, an exhibition has been opened on the first floor of the National Library. The exhibition features a few selected manuscripts along with boxes and cases which the manuscripts and private archives have been delivered in.  
The origins of the manuscript department can be traced back to the reverend Jón Halldórsson (1665–1736) of Hítardalur. Jón was a great scholar, collected manuscripts and official documents. Following the death of Jón, his son Finnur (1704–1789) inherited the manuscript collection, and later Finnur's son, Hannes (1739–1796). Finnur and Hannes, both bishops in Skálholt, were also scholars and added to the manuscript collection.
Hannes' wife, Valgerður Jónsdóttir (1771–1856) was 32 years his junior. When she became a widow at the age of 25, she inherited the entire manuscript collectio­­n.
Valgerður's second husband was Steingrímur Jónsson (1769–1845), bishop in Laugarnes. He took good care of the manuscripts and expanded the collection considerably.
After Steingrímur's death, Valgerður and her son offered the manuscript collectio­­n for sale to the authorities, a total of 393 manuscripts. On June the 5th 1846, the king of Denmark authorized the purchase. This date marks the establish­ment of the manuscript department within the National Library (est. 1818).
The exhibition closes 1 May 2017.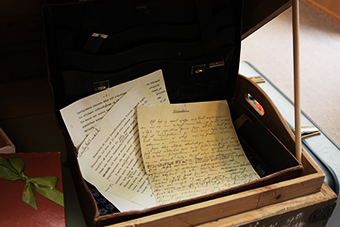 Download brochure (PDF, 130 Kb)